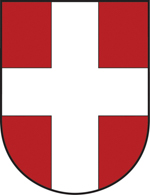 Wien 1.,Innere Stadt
Bezirk
---
Basic information
Name

Wien 1.,Innere Stadt

Status

Bezirk

Population

16.450

Territory

2,87 km²

Population Density

5.712,19 people/km²

Federal State

District

Car plate

W

Topography

Landscape

Constituency
Surface use
Wood

0.00%

Alps

0.00%

Rocks

0.00%

Fields, pastures

0.00%

Permanent crops

0.00%

Viniculture

0.00

Operational areas

0.03%

Leisure areas

11.83%

Gardens

1.81%

Rivers, brooks

1.03%

Lakes, ponds

0.15%
Individual analyses & visualisations
Wien 1.,Innere Stadt: Description
The Erste Wiener Gemeindebezirk is the smallest district and at the same time the cultural and economic centre of the federal capital. The district is surrounded by the ring road. Among the most important localities in the district are Stephansplatz, Kärntner Straße and Graben. Today's Ringstrasse largely coincides with the historic city wall. Only after the demolition of the city wall in 1858 and the construction of the Ringstrasse did the city expand and expand.
Wien 1.,Innere Stadt: Contact information
Address

: 1010 Wien, Wipplingerstraße 8

Telephone

: +43 1 4000-01000

Website

: wien.gv.at

Email

:

[email protected]

Mayor

: Dr. Michael Ludwig
Wien 1.,Innere Stadt: Main postcode (ZIP code): 1010
Towns & cadastral municipalities: Wien, Innere Stadt.