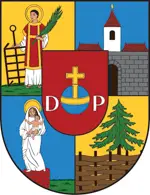 Wien 14.,Penzing
Bezirk
---
Basic information
Name

Wien 14.,Penzing

Status

Bezirk

Population

92.752

Territory

33,76 km²

Population Density

2.684,86 people/km²

Federal State

District

Car plate

W

Topography

Landscape

Constituency
Surface use
Wood

52.11%

Alps

0.00%

Rocks

0.00%

Fields, pastures

2.86%

Permanent crops

0.18%

Viniculture

0.00

Operational areas

1.56%

Leisure areas

3.72%

Gardens

18.93%

Rivers, brooks

1.17%

Lakes, ponds

0.06%
Individual analyses & visualisations
Wien 14.,Penzing: Description
The fourteenth Wiener Gemeindebezirk (Fourteenth District of Vienna) is a Viennese outer and surface district located in the west of the city. The district is characterised by a particularly high proportion of green space. From a sporting point of view, the Fourteenth District, or more precisely the Hütteldorf district, is the venue of the Viennese football club SK Rapid Wien. The district is also home to the Technical Museum and the Reinhardt Seminar.
Wien 14.,Penzing: Contact information
Address

: 1130 Wien, Hietzinger Kai 1-3

Telephone

: +43 1 4000-14000

Website

: wien.gv.at

Email

:

[email protected]

Mayor

: Dr. Michael Ludwig
Wien 14.,Penzing: Neighboring municipalities
Wien 14.,Penzing: Main postcode (ZIP code): 1140
Towns & cadastral municipalities: Wien, Penzing.