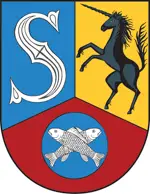 Wien 11.,Simmering
Bezirk
---
Basic information
Name

Wien 11.,Simmering

Status

Bezirk

Population

101.420

Territory

23,26 km²

Population Density

4.170,98 people/km²

Federal State

District

Car plate

W

Topography

Landscape

Constituency
Surface use
Wood

3.52%

Alps

0.00%

Rocks

0.00%

Fields, pastures

5.35%

Permanent crops

12.04%

Viniculture

0.00

Operational areas

13.51%

Leisure areas

3.25%

Gardens

15.12%

Rivers, brooks

1.12%

Lakes, ponds

0.64%
Individual analyses & visualisations
Wien 11.,Simmering: Description
The Eleventh Viennese Municipal District is a Viennese outer and territorial district, which is regarded as a classic working class district in Vienna and is located in the southeast of the city. The Vienna Central Cemetery as well as the Gasometer are located in the district. The central artery of the district is the Simmeringer Hauptstraße.
Wien 11.,Simmering: Contact information
Wien 11.,Simmering: Main postcode (ZIP code): 1110
Towns & cadastral municipalities: Wien, Simmering.