On this page users will find all relevant information about the Bezirk Wien 22.,Donaustadt. On the interactive map, users can view the geographical features of the municipality and switch to a neighbouring municipality with just one click. At the bottom left of the map, there is a button that allows users to switch between the cartographic display and the aerial photographs of the municipality. Below the map the Bezirk Wien 22.,Donaustadt contains detailed information about the municipality. This information includes a general description of the municipality, key figures and the area use of the municipality. In addition, users can also access the map of the municipality's companies and institutions by clicking on the company buttons. In addition to this further information on the Wien 22.,Donaustadt Bezirk and the presentation of the companies on the map, users can also explore detailed statistics and other interactive maps on topics such as land prices, population development and unemployment in the municipality Wien 22.,Donaustadt in the subject area.
Bezirk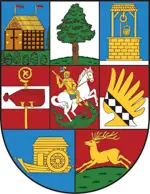 Wien 22.,Donaustadt
Surface use
| | |
| --- | --- |
| Wood | 16.34% |
| Alps | 0.01% |
| Rocks | 0.00% |
| Fields, pastures | 25.95% |
| Permanent crops | 2.61% |
| Viniculture | 0.01% |
| Operational areas | 5.90% |
| Leisure areas | 5.92% |
| Gardens | 14.62% |
| Rivers, brooks | 4.26% |
| Lakes, ponds | 4.30% |
Due to the current measures of the federal government to contain the Corona Pandemic (COVID-19), the current unemployment rate is unfortunately higher, but the number of commuters is lower than in the municipality statistics published here.
Wien 22.,Donaustadt: Description
The twenty-second municipal district of Vienna is a Viennese outer and territorial district located in the east of the city and also east of the Danube. The district is the largest of the city in terms of area. It includes the districts Kaisermühlen, Kagran and Stadlau. Another special feature is the high proportion of green space. Historically, the Battle of Aspern in 1809, which took place during the Napoleonic Wars on the district's territory, is particularly noteworthy. The population development since the end of the 19th century is also remarkable. In addition to the many bathing opportunities, the district is also characterized by the Vienna International Center, the UN SItz, and the Danube Tower. Parts of the Old Danube as well as the Danube Island are also part of the district. The Lobau district is also part of the Donau-Auen National Park.
Wien 22.,Donaustadt: Contact information
Wien 22.,Donaustadt: Neighboring municipalities
Wien 22.,Donaustadt: Main postcode (ZIP code): 1220
Towns & cadastral municipalities: Wien, Donaustadt.
---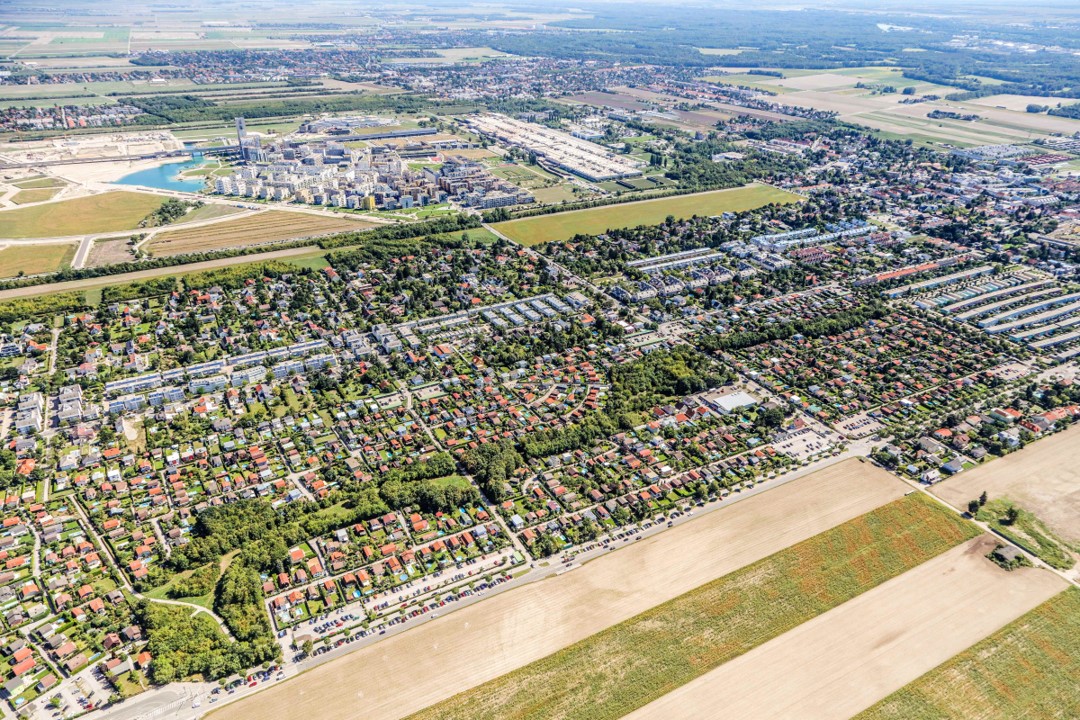 Is there something missing on this page from your point of view? Then please send us descriptions, articles or photos to
[email protected]
---